Frustrated by not attracting the right clients to your business?
Have you ever thought how great it would be to have prospects chasing you as the Expert ?
Have you dreamed of being able to promote your business to a worldwide market without spending a lot of money?
Have you had a secret desire to be seen as Expert able to share your knowledge and wisdom  on your own  Show and being interviewed on other media platforms from podcasts to Facebook Groups?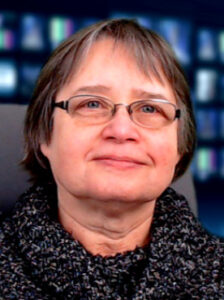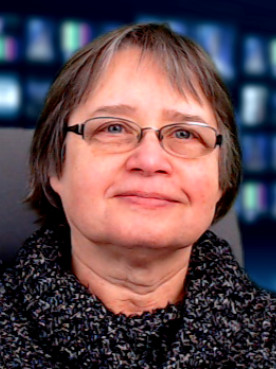 Hi, I'm Jane Gardner and I am a TV Producer who has 3 Television Shows on the Streaming TV platforms Roku and AmazonFire.
I
In 5 weeks,
We go through the 3 steps, PLAN, PRODUCE and PUBLISH to create your own unique  Show format that will get you from UNKNOWN to the KNOWN EXPERT in your Industry.
1. PLAN
What is the GOAL for your SHOW?
What SHOW FORMAT do you want to use?
How do you want to MONETIZE YOUR SHOW 
Define monetization methods
Who is the AUDIENCE FOR YOUR SHOW 
Define Audience
Define Call To Actions
Collect your Audience
 Who do you want to CONNECT to and  COLLABORATE with on your SHOW? 
Develop Ideal Influencers to network with
Develop Strategic partnership strategy
Develop Guest Guidelines and strategy
2. PRODUCE
YOUR IMAGE
Mindset
Makeup Lighting
STUDIO SETUP
Minimum Studio Equipment and Software
Broadcasting Software and Tools
PRE-PRODUCTION
Invitation and Checklist for Guests
Scripting
Graphics and Video Pre-production
SHOW PRODUCTION
Guests and Host preparation
Show production
Post Show Production
3. PUBLISH
How to do a SHOW and get it shown on 12 platforms
FB Live
Youtube Live
Linkedin Live
How to PROMOTE your SHOW 
Press Release
Promote Show Live on Social Media
Show Release onto Website /Landing Page for Leads on Website
HOW to REPURPOSE your one SHOW for 30 days 
How to Re-purpose your Show Strategy
Podcast How To
Magazine How To
BONUS
Is Streaming TV different from  a SHOW on Social Media Platform? 
Rules and Requirements for Streaming TV 
What is Included?
Weekly Live Video Training and replays
Weekly Questions and Answer Zoom Live and email access
How-To Video Lessons for Technology and software
Easy Show Blueprint Workbook , checklists, scripts to develop your Easy  Show Blueprint and 12 months content ideas
If desired, a TV Show where we interview you about your business so you can see how easy it can be with an easy show
A private one hour call with Jane Gardner to see what you need and strategy for your  Show idea
An easy Show Episode in 5 Weeks
Now within 5 weeks
You will have the tools, checklists, trainings and Show format you want in an Action Plan and the potential interviewee  you want to invite and studio setup ideas.
AND
Once your  Show episode is ready for publishing, it will be uploaded to the Business Success TV Channel and we will support your Show with promotion and re-purposing strategy.
WHY?
To give entrepreneurs an opportunity to see what it is like to have a TV Show on Streaming TV this is a unique way to showcase you as well as Business Success TV channel to your clients.
SO
This is a limited exclusive opportunity so I have made this offer unique.
The Easy Show  in 5 weeks Training                                             $497
An Easy TV SHOW in 5 Weeks Program 
$497
GUARANTEE
If you are unable to complete the five weeks of training, email me at jgardner@jgardnermarketing.com and if you need more support, we can talk; otherwise, full refund, no questions asked.
Frequently Asked Questions