An Easy TV Show Episode in 5 Weeks
Have you ever thought how great it would be to have prospects chasing you as the Expert ?
Have you dreamed of being able to promote your business to a worldwide market without spending a lot of money?
Have you had a secret desire to be seen as Expert able to share your knowledge and wisdom  on your own TV Show and being interviewed on other media platforms from podcasts to Facebook Groups?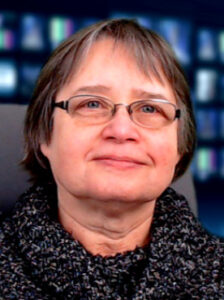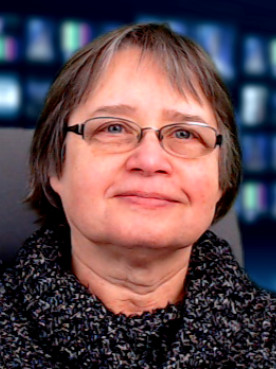 Hi, I'm Jane Gardner and I am a TV Producer who has 3 Television Shows on the Streaming TV platforms Roku and AmazonFire.
I am opening up a new TV Channel "Business Success TV" channel to entrepreneurs who want to be showcase their brand with a unique TV Show episode. 
In 5 weeks,
We go through the 5 steps in the Easy TV Show Blueprint to create a your own unique TV Show format. There are requirements unique to Streaming TV and we go over how to monetize, leverage and re-purpose your TV Show format in all your media platforms.
The steps are
Plan your TV Show
Produce your TV Show
Publish your TV Show
Promote your TV Show
Re-Purpose your TV Show
With Equipment list, Setup Studio Checklist, Produce your Show checklist and trainings and Q and A webinars each week, you will have the tools and knowledge to create your own Easy TV Show.
Real Actiontakers who already have the equipment in place could even create their TV Show episode in 5 weeks.
So, the offer is
An easy TV Show Episode in 5 Weeks
Now within 5 weeks
You will have the tools, checklists, trainings and TV Show format you want in an Action Plan and the potential interviewee  you want to invite and studio setup ideas.
AND
Once your TV Show episode is ready for publishing, it will be uploaded to the Business Success TV Channel and we will support your Show with promotion and re-purposing strategy.
WHY?
To give entrepreneurs an opportunity to see what it is like to have a TV Show on Streaming TV this is a unique way to showcase you as well as Business Success TV channel to your clients.
SO
This is a limited exclusive opportunity to be on TV so I have made this offer unique.
The Easy TV Show Episode in 5 weeks Training                                        $197

To Publish your TV Show on Business Success TV Channel for a Year    $197

---

---
1.The Easy TV Show Episode in 5 Weeks Training is required before you can publish your TV Show Episode on the Business Success TV channel.
2. The Publish your TV Show Episode is not paid until you create the TV Show Episode as I know that you may not produce and publish your Show  in only 5 weeks.
Frequently Asked Questions