An Easy TV Show Episode in 5 Weeks
Have you ever thought how great it would be to have prospects chasing you as the Expert ?
Have you dreamed of being able to promote your business to a worldwide market without spending a lot of money?
Have you had a secret desire to be seen as Expert able to share your knowledge and wisdom  on your own TV Show and being interviewed on other media platforms from podcasts to Facebook Groups?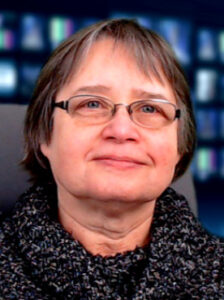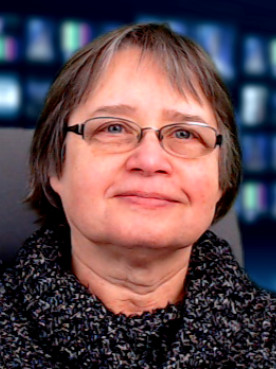 Hi, I'm Jane Gardner and I am a TV Producer who has 3 Television Shows on the Streaming TV platforms Roku and AmazonFire.
I am opening up a new TV Channel "Business Success TV" channel to entrepreneurs who want to be showcase their brand with a unique TV Show episode. 
In 5 weeks,
We go through the 5 steps in the Easy TV Show Blueprint to create a your own unique TV Show format. There are requirements unique to Streaming TV and we go over how to monetize, leverage and re-purpose your TV Show format in all your media platforms.
PLAN
MONETIZE
Define TV Show Format
Follow Streaming TV Rules and Guidelines
Define monetization methods
LEADS CONVERSION
Define Audience
Define Call To Actions
Develop website to collect Leads
CONNECTION COLLABORATION
Develop Ideal Influencers to network with
Develop Strategic partnership strategy
Develop Guest Guidelines and strategy
PRODUCE
STUDIO SETUP
Minimum Studio Equipment and Software
Broadcasting Software and Tools
Your Image
PRE-PRODUCTION
Invitation and Checklist for Guests
Scripting
Graphics and Video Pre-production
SHOW PRODUCTION
Guests and Host preparation
Show production
Post Show Production
PUBLISH
TV LIVE
Prepare Graphics Description Video for Streaming TV
Prepare Press Release to Schedule Live TV
Confirm Schedule Live on TV
PROMOTION
Press Release
Promote Show Live on Social Media
Show Release onto Website /Landing Page for Leads on Website
BE SEEN EVERYWHERE NOW
How to Re-purpose your Show Strategy
Podcast How To
Magazine How To
With Equipment list, Setup Studio Checklist, Produce your Show checklist and trainings and Q and A webinars each week, you will have the tools and knowledge to create your own Easy TV Show.
Real Action-takers who already have the equipment in place could even create their TV Show episode in 5 weeks.
An easy TV Show Episode in 5 Weeks
Now within 5 weeks
You will have the tools, checklists, trainings and TV Show format you want in an Action Plan and the potential interviewee  you want to invite and studio setup ideas.
AND
Once your TV Show episode is ready for publishing, it will be uploaded to the Business Success TV Channel and we will support your Show with promotion and re-purposing strategy.
WHY?
To give entrepreneurs an opportunity to see what it is like to have a TV Show on Streaming TV this is a unique way to showcase you as well as Business Success TV channel to your clients.
SO
This is a limited exclusive opportunity to be on TV so I have made this offer unique.
The Easy TV Show Episode in 5 weeks Training                                        $197

To Publish your TV Show on The Visibility Broadcasting TV Network for a Year    $197

---

---
The Easy TV Show  in 5 Weeks Training is required before you can publish your TV Show Episode on the Business Success TV channel.
 The Publish your TV Show Episode is not paid until you create the TV Show Episode as I know that you may not produce and publish your Show  in only 5 weeks.
Easy TV SHOW in 5 Weeks Program 
$197
GUARANTEE
After you go through the training, if you are unhappy, email me at jgardner@jgardnermarketing.com and if you need more support, we can talk; otherwise, full refund, no questions asked,  if you don't want to continue with creating your own Show.
Frequently Asked Questions
After I go through the 5 weeks training, what  if I don't want to create a TV Show, what happens?
This is why the Fee to add your TV Show to a Streaming TV Channel is a separate fee because you may not want to create a show within 5 weeks. 
So , you just pay the $197 for a full year on one of the TV Channels in my network after you submit the show idea for approval at the end of five weeks. 
If your show doesn't fit my Show criteria as mentioned in the course then I'll assist you in finding another TV Channel more appropriate.  
After the five weeks, you will have the skills, checklists and templates  to plan, produce, publish, promote and re-purpose  a SHOW that you can do on Facebook or Linkedin if you don't want to do it on a TV Channel.
2. Why are you charging a separate fee later for having the TV Show on your TV Channel?
Normally, with promotion and marketing and maintenance of a TV Channel, the monthly fee to have a TV Show on one of The Visibility Broadcasting TV Network channels is $197/month so this is a  special beta investment to publish a  TV Show on one of the Channels for a year.
3. What are the topics of your current TV Channels so I know if they are a good fit for my  TV Show?
So, the Visibility Broadcasting TV Network  vision  is to have a network of TV Channels that promote, celebrate and fulfill the dream of  the entrepreneurial spirit!  The Business of HomeBased Business TV Network, HomebizstartupTV, Finding Your Purpose TV and Business Success TV.  I will be adding some "passion" TV Channels like "Art is Great TV", "Solopreneur Success Strategies TV" and " Seniors Travel the World" in the future.
4. How does a TV Show fit into a TV Channel on your network?
So, streaming TV is different in that in the display of the TV Channel there are categories and each category has a row of TV Show Episodes that are in that category.  So, there is a category called "Mindset" and each TV Show episode that has that category tag will show in that row on TV.  For TV Shows, not owned by the network, the category might be "Spotlight" so Business Success TV will spotlight different TV Shows in a row.  There is further training on this concept in the course.
5. How long does a TV Show have to be,  to be a TV Show?
So, on Roku (especially) a TV Show episode has to be a minimum of 15 minutes long. Why? Because they will be showing their ads (if you agree) intermittent in the show. An ad could be at beginning before the show starts and then 15 minutes in.  So a TV Show has to be a minimum of 15 minutes long. The maximum I would recommend is 1 hour.  We will discuss further in the course.
6. What if I am interested in having my own TV Channel?
As a TV Channel is unique you will need to schedule a call so we can discuss your interest, show schedule and some additional training you will need to design and have a TV Channel. A TV Channel is customized to your business needs.
JGardner Marketing Ltd.
11902 229 St. Maple Ridge, B.C.
Canada V2X 6P8