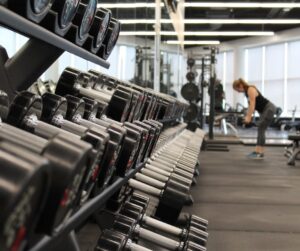 Your Fitness Studio below capacity and the restrictions not allowing the volume of clients to create a stable business?
Your clients have wandered out of your sphere of routine attendance at your Yoga Studio?  You struggle to use Zoom to create the engaging routines that connects with your current clients?
How would it feel to have your own TV Channel to be the celebrity Instructor who creates tribe of followers who when they can't come to your studio, they can watch you and your Instructors on TV?
Well, now with Streaming TV channel, you can be the Star of your own TV channel with benefits for you and your clients.  You've seen Peleton™ commercials on TV with the interaction of clients following the instructor from their home.  Well, you can be the same connecting and creating loyalty with your clients just with (way more reasonable) alternative of using a TV Channel for recorded and LIVE workouts and just use Zoom for private consultations.  Exciting? You bet!
With your own TV Channel, you can:
You can have a series of TV Shows and Workout videos your client can watch ANYTIME. Your client wants to do your ABS video, they turn it out early in the morning ON DEMAND.
You can have TV shows where you talk about upcoming  activities, events and do workshops on a TV Channel
You can reach out to a larger market with an international audience
You can have as a benefit or ask for promotional fee for other  companies to showcase their business with a TV Show on your Channel
You can approach sponsors to pay a fee for ads on your TV Channel
You can have additional revenue by selling 30 second ads and TV Shows on your TV Channel
With Visibility Broadcasting TV Network, you have a LIVESTREAMING Show included with your TV CHANNEL to be able to broadcast LIVE on regular basis getting your Clients to attend and participate
ALSO, YOU can have a SUBSCRIPTION TV CHANNEL just like Netflix™ which restricts viewing to only monthly subscribers!
As you can see a TV Channel  can make you revenue, attract sponsors and create more awareness for your business   in your local and international community.
Now with a TV Show there are over 40 million subscribers on Roku and Amazon Fire who are looking for content to watch. There is an international reach with the United States the majority of subscribers but moving into more markets and four languages English French Portuguese and Spanish
You could have celebrity status, in comparison to your competitors,  if you use the Easy TV Show Blueprint and re-purposing your TV show into other media formats including podcast, magazine or on your website.
Have you seen the "Easy TV SHOW BLUEPRINT" download? Download at http://jgtips.com/easy
Feel free to talk to me about TV Show and what it takes by Scheduling a Call at  Ultimate TV Channel System